Our Office Staff
Our highly trained dental assistants have more than 160 years of combined pediatric experience. They continue to pursue continuing education. They always strive to make each child feel welcome and comfortable in a dental setting.
Jeffrey A. Dean, DDS, MSD, FFD (Hon) RCSI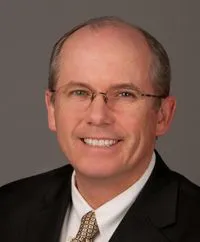 Jeffrey Dean is the Ralph E. McDonald Professor of Pediatric Dentistry and a Professor of Orthodontics and Dentofacial Orthopedics at the Indiana University of Dentistry and Riley Hospital for Children at IU Health in Indianapolis. He has served as a hospital residency program director, Chair of the Department of Oral Facial Development, Associate Dean for Faculty Affairs and Executive Associate Dean of the School of Dentistry, as well as Chief of Staff and Senior Advisor to the IUPUI Chancellor. In addition, he completed a United State Department Fulbright Scholarship with the Royal College of Surgeons in Ireland Faculty of Dentistry, where he received an Honorary Fellowship.
Jeff is board certified by both the American Board of Pediatric Dentistry and the American Board of Orthodontics, as well as being a Certified Association Executive by the American Society of Association Executives' CAE Commission. He has served as a Board Director and President of both the American Board of Pediatric Dentistry and the College of Diplomates of the ABPD, and CEO of the American Board of Pediatric Dentistry. Jeff has had the pleasure of serving with Drs. Ralph McDonald and David Avery as an editor and coauthor of the comprehensive textbook on pediatric dentistry, McDonald and Avery's Dentistry for the Child and Adolescent. The text is popular throughout the world, has been published in seven languages, the 50th anniversary was released in 2016 and the 11th edition was copyrighted in 2022. In addition to his full-time academic work, he maintains an extramural pediatric dentistry and orthodontic private practice. He is married to Barbie and has 3 children and 6 grandchildren.
Janet C. Clark, DDS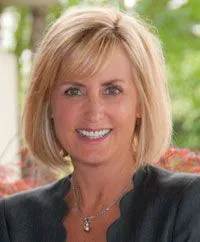 Dr. Janet Clark has been in private practice since 1987. She graduated from Indiana University School of Dentistry in 1985 where she was honored with the ASDC Award for Proficiency in Dentistry for Children. She completed a two year residency program at Riley Children's Hospital in 1987 and received her specialty certificate in Pediatric Dentistry.
Dr. Clark is board certified, a Diplomate and a Fellow of the American Board of Pediatric Dentistry.
Janet grew up in a medical family. Her father was a retired physician, both her brothers are physicians, and her sister is a pediatric dentist and a former Navy Admiral. She is a member of the American Dental Association, the Indiana Dental Association, the Indiana Society of Pediatric Dentistry, and the Indianapolis District Dental Society where she served on the Board of Directors. She has also served as a delegate to the Indiana Dental Association. Dr. Clark has volunteered for Christina's Smile Program for underprivileged children, Give Kids a Smile Program, and was Chairman of the Children's Dental Health Month in Indianapolis. She has been a national speaker for the American Orthodontic Society and has lectured on Early Orthodontic Treatment. She is also a part-time faculty member at Riley Children's Hospital where she teaches pediatric Dental residents.

Janet has a true passion for education. She served on the Brebeuf Jesuit Preparatory High School Board of Trustees for seven years and was the Board Chair 2006-2009. She has attended numerous continuing education classes and workshops. Dr. Clark was inducted into the International College of Dentists in 2008.

She is married to J. Murray Clark and they have four children and four grandchildren.
Dr Holly Clark, DDS, MSD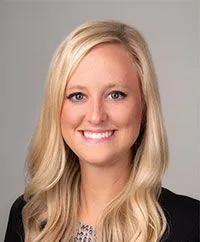 Dr. Holly Clark graduated from Indiana University School of Dentistry in 2016. She is a graduate of the pediatric dentistry residency at Riley Hospital for Children, where she received her certificate and masters degree. Holly, her mother, Dr. Janet Clark, and her sister Dr. Kate Clark are the first mother-daughter trio of graduates in pediatric dentistry from the IUSD and Riley Hospital. After finishing the program, Dr. Holly joined Clark, Dean & Associates as a partner alongside her mother and Dr. Jeffrey Dean.
Upon graduation from the IU School of Dentistry, Dr. Holly received multiple awards She was inducted as a member of Omicron Kappa Upsilon and received an award for her excellence in implant dentistry. She received the Baker Award upon graduating from her residency at Riley Hospital. She remains highly involved in the residency program at Riley Hospital, as she joined the program as adjunct faculty upon graduating. She is board certified and a Diplomate of the American Board of Pediatric Dentistry.
Holly and her husband Peter have three children, Teddy, Margot and Emma. Their family lives in Indianapolis and they love spending time outside with their golden retriever Rosie.



Services areas:
Infant Oral Health, Special Needs Dentistry for Children & Adolescents, Sedation/IVGA, Intraveinous General Anesthesia, Hospital Dentistry, Braces (Orthodontics), Sealants, Extractions, Behavior Management Techniques, Nitrous Oxide Analgesia, ClearCorrect, Orthodontics
IN, Indiana, Indianapolis, Avon, Broad ripple, Brownsburg, Carmel, Plainfield, Speedway, Zionsville, Dentist, dental, dentistry, dds, kids, Kid, pediatric, pediatrics, Children, childrens, dental anxiety, dental surgery, cosmetic, Tooth, teeth, smile, ache, Office, family, Jeffrey A. Dean, DD, MSD, Janet C. Clark, DDS, Holly M.Clark, DDS, MSD clear alignters, fillings, cavities, prevention, Preventive dentistry, Delta Dental Premier, Health Resources Inc., Cigna Dental Network Savings Program, Hoosier Healthwise for Children , CareDental, ChaseHealthAdvance